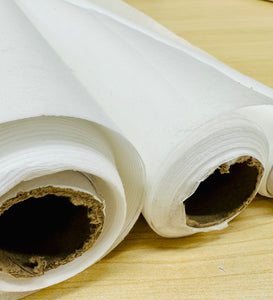 Interfacing - Bonded Polyester - FUSIBLE WHITE
Fusible bonded polyester interfacing - used for waistbands, collars, bags, reinforcing and stiffening any fabric. Iron on to your fabric, using as hot an iron as your fabric will handle, keep the iron moving until the glue melts and adheres to the fabric.
Choose weight according to the weight of your fabric.
90cm wide
White
Sold by the metre
---
We Also Recommend